Anglican Samizdat with some scary stats:
The Anglican Journal conducted a survey to find out who is reading the paper. The age of those who read the Journal and who are, therefore, interested in the Anglican Church of Canada's version of Christianity is revealing. You can view all the results here. These are the age groupings: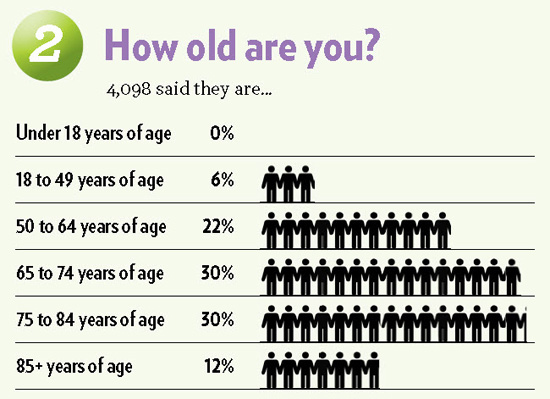 Let's make the not unreasonable assumption that the age demographics of those who read the Journal are an accurate reflection of the age of church attendees. If we do, it means that unless things change and the church manages to attract younger people, in around 20 years, there will be 42% fewer Anglicans, in 30 years 72% fewer and in 40 years 94% fewer. That's assuming the 6% currently between ages 18 to 49 don't leave in the meantime.

The average Sunday attendance in the Anglican Church of Canada is around 320,000. If the above figures are any indication, in 40 years the average attendance will be 19,200.
The C of E I imagine would look rather similar?