London — A 300-year-old ban on heirs to the British throne marrying Roman Catholics would be overturned and discrimination against royal daughters removed under reforms proposed on Wednesday by Prime Minister David Cameron.

Cameron has written to the leaders of the 15 other realms who share Queen Elizabeth as their monarch, including the Solomon Islands and the Grenadines, to request their approval, his office said.

Cameron wants to banish laws dating back to 1688 and 1700 designed to ensure a Protestant monarchy and barring anyone in line to the throne from marrying a Roman Catholic unless they relinquished their claim to the crown.

Only a Catholic link is barred — there are no restrictions on Jews, Hindus, Muslims or even atheists.

The rules have their roots in a turbulent period of English history dating back to Henry VIII's break with Rome that saw Catholics feared as a threat to the security of the state.

"This rule is a historical anomaly," Cameron said in his letter. "It does not, for example, bar those who marry spouses of other faiths — and we do not think it can continue to be justified"…
Well it's about time. And will we yet live to see a royal wedding in Westminster Cathedral?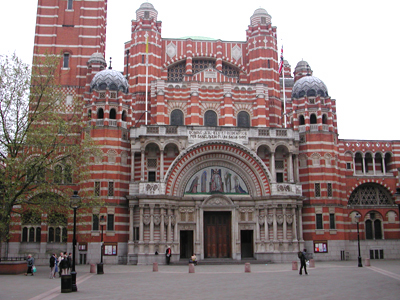 Who knows?
There's also something about male heirs no longer take precedence over female heirs under the new proposed rules which you can read about here.