I saw the special British Airways A380 fly-past earlier today, here, in Cape Town. It's a monster of a plane – the world's largest passenger airliner! The reason is apparently because BA is starting an A380 service to and from London later this month. News24 has some sent in pics: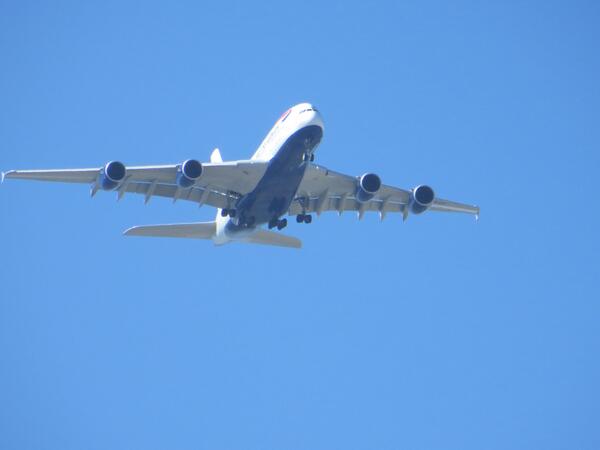 There are more here.
And the flight plan (mostly around Robben Island) :
Wikipedia has more on the A380 here.